Newsletter - October 7, 2022
Lakeside
Elementary School
Black Wolf Bulletin
October 7, 2022; Issue 3
---
Dear Lakeside Families,
We were so excited to see so many of you at Family Night last night! We hope you learned a lot about our school community! Do you have feedback for us? We'd love to have you complete this short, three-question survey to let us know how we did!
We invite your participation and volunteerism here at Lakeside anytime! Please consider joining us or participating in these upcoming events:
Our next PTO meeting is Monday, October 10th at 6pm. Please join us in the library for this meeting. The agenda is HERE.
Annual Pumpkin Decorating Contest- coming up at the end of the month, see information below for details
Parent/Teacher Conferences are coming up at the end of October and early November. Make sure to sign up using the PTC Fast website! More information can be found below.
Lastly, our first school fundraiser is going to be launched next week. This fundraiser also happens to be an amazing event for our students; the second annual Lakeside Walk A Thon! This fundraiser celebrates heart/body health and funds will go toward the new playground equipment. More information will be coming soon!
One last bit of information that I want to share with you is that Lakeside will not be having a holiday concert this school year. Our music teacher is out on leave currently. We know that when Ms. Olsen returns (date still to be determined), she will need time to get to know all students and begin with her classroom routines and expectations for learning. We will be planning a spring concert and will update families with a date when we know more. Thank you for understanding and being flexible! We will share this with our students on Monday, October 10th.
Sincerely,
Mrs. Ashton, Principal
amy.ashton@oshkosh.k12.wi.us
---
Parent/Teacher Conferences
Lakeside will hold parent/teacher conferences for all families on three evenings this fall:
Tuesday, October 25th from 3:15 - 6:30pm;
Wednesday, November 2nd from 3 - 4pm; and
Thursday, November 3rd from 3:15 - 6:30pm
Once again, we will be using PTCFast.com to manage our conference sign-ups. Click HERE for the web address and instructions. If you have questions on the process or need help, please let your child's teacher know, or contact the office!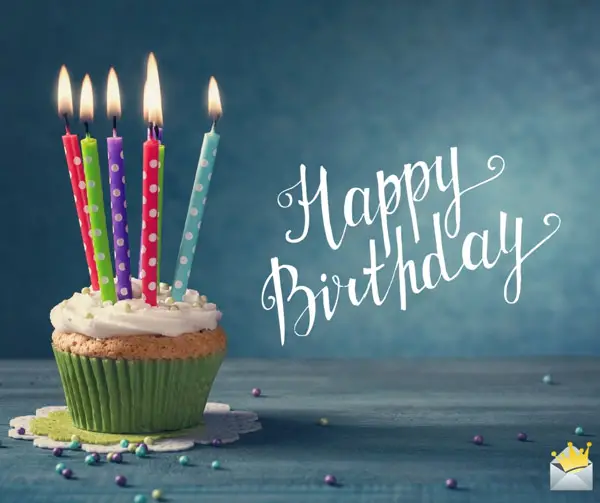 OCTOBER BIRTHDAYS
Anna Lipinski

Zephera Johnson

Alexis Peruzzi
Maeve Samida
Cameron Whitaker
Janae Howard
Laylonnie Stokes
Madison Blindauer
Jase Stadtmueller
Sebastian Blau
Caymen Goss
Kinsley Roehrick
Makiyah Kellar
Jack Zabel
Aurora Noel
Lionel Shikoski
Abel Kenyon
Ayashe Hudson
Nadia Carey
Finnegan Nichols
Greysen Van De Loo
Karmen Price
Kameron Price-McGee
Jacob Miller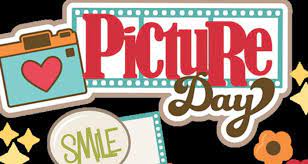 Picture Retake Day - October 26th!
Pictures from our picture day on September 21st should be arriving at school soon. If you ordered photos online or with a paper form on or before picture day, your package will come home with your student soon. If you did NOT order pictures, it's not too late! A proof sheet will come home with your student with an order link.
Don't like the photo? No problem! Lakeside's picture retake day is October 26th. If you already ordered a package and want a retake, just send the photo package back to school with your child on the 26th and your package will be re-created with the new photo. If you want a retake but haven't yet ordered, you can download the form HERE, or contact the office and we'll send one home with your student. Order forms need to be given to the photographer on the retake day in order to avoid shipping charges.
---
Coming Soon…Lakeside's Annual Pumpkin Decorating Contest!
​Bring on your creativity, Lakeside families! We will hosting a family pumpkin decorating contest again this year. Please bring your decorated pumpkins to school for display and to be entered into the contest. We ask that pumpkins be dropped off between Monday, October 24th and Wednesday, October 26th. On Thursday, October 27th, students will vote for their favorites. Winners will be announced on Monday, October 31st!
After voting, pumpkins will be moved outside so that families can pick them up, anytime from the afternoon of Thursday the 27th through Monday the 31st. Any pumpkins not picked up by the 31st will be disposed of.
Check out some of our entries from past years for some inspiration! We have really creative families here at Lakeside and we can't wait to see your designs!
Staff Introductions - Welcome to Lakeside
Over the course of a few newsletters, we'll introduce you to some new (or newer) staff here at Lakeside. Check out their introductions below!
Staff Introductions - Welcome to Lakeside!
Staff Member: Claire Pelot
Role at Lakeside: 3rd Grade Teacher
Teaching/Work Experience or Background: This is my first year teaching at Lakeside Elementary! I graduated from the University of Wisconsin - Oshkosh in the Spring of 2022. I worked in childcare for several years.
Family/Hobbies/Highlights to Share: I enjoy spending time with my family and friends. Some of my favorite activities include going to the Oshkosh Farmers Market and attending events at the Paine Art Center and Gardens. I also love to travel. My favorite destination I have been to is Hawaii!
Staff Member: Maddy Fritz
Role at Lakeside: Third Grade Teacher
Teaching Experience: This is my first year of teaching and teaching at Lakeside. I graduated from the University of Wisconsin Oshkosh in May of 2022. I did my student teaching at Roosevelt Elementary in first grade and loved being a part of the Oshkosh Area School District.
Family/Hobbies/Highlights: I love to spend my time with my family and friends. I enjoy being outdoors and love to paint in my free time. I grew up in Oshkosh and love spending time enjoying local events.
---
Community Events
Check out our Community Events page on our website for information about events happening throughout the Oshkosh community!
---
Follow the Lakeside PTO
Click HERE to find our amazing PTO on Facebook!
---
Upcoming Lakeside Events
October 10th - PTO Meeting, 6-7pm (Agenda)
October 14th - No school for students
October 21st - 2nd Grade Field Trip to Bay Beach Wildlife Sanctuary
October 25th - Parent/Teacher Conferences, 3:15pm - 6:30pm (instructions)
October 28th - No school for students or staff
October 31st - Fall Fest Parade and Classroom Parties, 2:00pm (more info coming!)
November 1st - End of First Quarter
November 2nd - Parent/Teacher Conferences, 3pm - 4pm (instructions)
November 3rd - ​​​​​​​Parent/Teacher Conferences, 3:15pm - 6:30pm (instructions)
November 4th - ​​​​​​​Lakeside Walk-a-Thon Fundraiser (more info coming!)
---