Newsletter - April 28, 2023
Lakeside
Elementary School
Black Wolf Bulletin
April 28, 2023; Issue 17
---
Dear Lakeside Families,
It was so wonderful to see so many smiling families last night at our spring Family Engagement Night! We hope families enjoyed seeing all the learning that is happening in classrooms and across our school. The kids had a wonderful time playing on the new playground equipment. One parent shared with me last night that their child said this was "the best day of their life" because of how exciting it was to play on the brand new playground! We are thankful for the generosity of our school families and anonymous donors for making this happen for our students! Please check out our Facebook page for pictures of our new playground equipment from last night.
Congratulations to the families that won basket raffles last night (Pizza- Lloyd family, Paine Art Center- Coleman family, and Fire Escape- Hoffman family). A huge thanks to our PTO and book fair coordinators (Kari Zabel, Terri Oesterreich, Stephanie Homman, Julie Dutscheck, Andrea Schneider, ElizaBeth Chase, Jennifer Hankee, Kayla Schwindt) for their help in planning for the evening and working at the Book Fair. A part of the sales from the book fairs goes directly to purchasing birthday books for students here at school! Another thank you goes to the VetteMoseley family for picking up pizzas for the night. Finally, a huge thank you goes to our Lakeside staff for planning and prepping for this event. We love being able to celebrate your children and the wonderful learning happening here at school.
As a school community, it is our mission to teach and model how to work together, accept differences, and celebrate each other and treat each other was kindness. We believe in the power of unity- we are all in this together as a school family and when we encourage each other and lift each other up, we will continue to be a stronger, better place for all learners and families. As I reflect on moments that divide, I urge families to teach and talk about racism, sexism, classism, and ableism. Sometimes we ask ourselves when it's the right time to bring it up: What's the right age? Are they too young to hear/understand? As parents/guardians, it is our responsibility to help our children understand how words are powerful, and can be used to help, or to harm. We have been noticing an uptick in incidents of racism and sexism between students here at Lakeside and it is apparent that these are areas that our children need more education in and understanding of (especially in our older students). We will continue to work toward this, but cannot do it alone. Your advocacy, as parents, is critical. You can help at home by discussing sensitive topics and helping children understand that words cannot be taken away. We strive for a learning environment where all children can be uniquely themselves, accepted and taken care of by peers and staff, and we appreciate your partnership in meeting this goal.
Finally, Officer Pete presented about being safe with technology at our Family Engagement night. He shared his presentation for families to view (click here). This is not a presentation for children, due to the content included. We felt it was important to share this information with all families, to continue to promote awareness of social media's effects on children. This presentation is geared for families of children in grades 3-5. Thank you to Officer Pete and our counselor, library and technology teachers for their work on this important topic.
Sincerely,
Mrs. Ashton, Principal
amy.ashton@oshkosh.k12.wi.us
---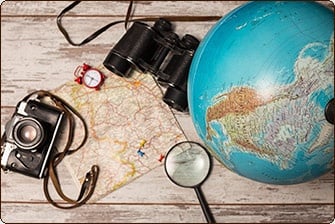 Staff Appreciation Week - May 8th - 12th!You've probably noticed - Lakeside Elementary has an AWESOME staff! Let's celebrate them! The Lakeside PTO is planning some really special treats for Lakeside Staff the week of May 8th - 12th, with a "You Mean the World to Us" theme, but we can't do it without YOU!
Click HERE for the Sign-Up Genius that has the schedule of events and a list of ways to help. Thank you for helping our amazing staff feel the love!
MAY BIRTHDAYS
Vincent Mazza
Kaylee Skaug
Evann Shambles
Carter Gerth
Brogan Schneider
Trevor Fletcher
Trenton Fletcher
Brooke Reichenberger
McKenna Cook
Lyla Wheeler Smith
Noah Maloney
Bristol Straveler
Elijah Kallenbach
Rowen Poutre-Jetty
Brantley Sprouse
Kegan Hoffman
Orinn Bennett
Julia Hershberger-Schroeder
Adriana Trapp
Vivian Dorn
Upcoming Lakeside Events
May 2nd - 2nd grade field trip to the YMCA
May 3rd - 4th grade field trip to Paine Art Center and Gardens
May 8th - 11th - 4th grade Human Growth & Development lessons
May 8th - 12th - Staff Appreciation Week
May 9th - 4th grade Summer Reading Send-Off at Oshkosh Public Library, 3:30 - 6pm
May 10th - 2nd grade Picnic in the Park at Fugleberg Park, 5 -6pm
May 11th - 3rd grade Ice Cream Social, 5 - 6:30pm
May 12th - No school for students; professional development for staff
May 15th - Lakeside Spring Concert, Alberta Kimball Auditorium, 6 - 7pm
May 15th - 18th - 5th grade Human Growth & Development lessons
May 18th

KG field trip to the Building for Kids
KG/1st grade Popsicles on the Playground, 4 - 5pm

May 24th - 1st grade field trip to the NEW Zoo
May 25th

3rd grade field trip to the Milwaukee Zoo
4th grade field trip to the History Museum at the Castle

May 26th - 5th grade Market Day
May 29th - No school - Memorial Day
May 30th - Kindergarten Promotion, 1:15 - 2:30pm
May 31st

2nd grade field trip to the Milwaukee Public Museum
5th grade field trip to the Timber Rattlers

June 2nd

Last day of school
5th grade Promotion, 9 - 10am
Field Day, 12:30 - 2:30pm
---
Kindergarten and First Grade Family Event
Second Grade Family Event
On Wednesday, May 10th the 2nd grade teachers would like to invite all of the 2nd grade families to join us for a picnic in the park.
When: Wednesday, May 10th
Time: 5:00 pm - 6:00 pm
Where: Fugleberg Park located at 2000 Doty St, Oshkosh, WI 54902
What to bring: Pack a picnic dinner for your family. Bring a blanket or chairs to sit on.
Who: 2nd grade students and their families.
What to expect: A member of the Oshkosh Public Library will be joining us to promote summer reading. She will be bringing information about the summer reading program and information about other activities the library has to offer for families.
This will be a fun way to connect with other families and get to know one another better.
The teachers will be bringing popsicles for all children in attendance. In order to plan for enough popsicles, we would like you to RSVP so we can plan accordingly.
A back up rain date will be Wednesday, May 17th.
Thank you for your ongoing support in your child's education.
---
Third Grade Family Event
Fourth Grade Family Event
We Need Your Help!It's that time of year when the playground gets extra wet and muddy at time, and spills can happen any time of year. Every day we have students coming to the health office in need of a change of clothes, and we could use your help! How?
Send your child (even the big ones!) to school with an extra change of clothes, if you are able. They can live in their backpack, or stay in their locker until needed. We're always the most comfortable in our own clothes, so this is a great option!
If your child does need to borrow clothes from the office for a day, please wash and return the items as quickly as possible so that they can be available for another student in need.
Do you have extra pants or shirts that your children have outgrown and can donate to the office? Please send them in! We could use shirts and pants in sizes 5 through 14/16!
If your child has a fall or spill resulting in wet clothes at school and we don't have something they can fit in, we may need to call you to bring some to school to get them through the end of the day. Thanks for your help - we appreciate it!
---
Event RemindersAre you coming to school for an event during the school day? If you know you will be attending an event at school and you've already been scanned using our "Raptor" security system (this year or any prior year), call the office or send me an email ahead of time. I'll have your visitor badge printed and ready to go, and you can skip the line!
Not "Raptored" yet? Please remember to bring your photo ID the first time you come to school for an event during the day. After that first time, we can look you up by name.
Thank you for helping us keep our school and your children safe!
Volunteering Reminders
As a reminder, if you are interested in volunteering by helping in your child's classroom or chaperoning a field trip, you must have a pre-approved volunteer application on file before the volunteering event. These applications are to be filled out each school year, but then are good for the remainder of the year, and are effective for all OASD schools. You can find the application HERE.
Important!: Once you have completed your application, let the office know so that we can request that the application be processed; this does not happen automatically, and can take up to 48 hours, so please plan accordingly!
Community Events
Check out our Community Events page on our website for information about events happening throughout the Oshkosh community!
---
Follow the Lakeside PTO
Click HERE to find our amazing PTO on Facebook!
---