Newsletter - September 3rd, 2021
Lakeside
Elementary School
Black Wolf Bulletin
September 3, 2021; Issue 1
To email the COVID-19 Response team please click the button below.
---
Dear Lakeside Families,
We are so thrilled to back in school and have your child(ren) in our care. Our Lakeside mission statement states that "Lakeside is a family-centered community dedicated to building positive relationships in a caring environment. Together we believe all students have the ability to learn, grow, and succeed." We really mean it; we have been spending these first few days getting to know each child well and building a strong school family and strong classroom families!
We have a number of new staff in our building, and will be introducing them to you in our future school newsletters.
As a reminder, the school start time for all students to be in the building is at 7:40 am when the first bell rings. Please make sure if you are dropping off that your child is here no later than 7:40am. All students are able to eat breakfast in the classroom upon arrival. Late arrivals push back breakfast, which then pushes back instruction. We appreciate your help getting children to school on time!
If you have any celebrations to share, comments, or questions, please reach out! Enjoy the long weekend and be safe!
Sincerely,
Mrs. Ashton, principal
amy.ashton@oshkosh.k12.wi.us
---
Welcome Videos
Some of our Lakeside specialists put together "welcome" videos for you - check them out below!
Physical Education with Mrs. Homman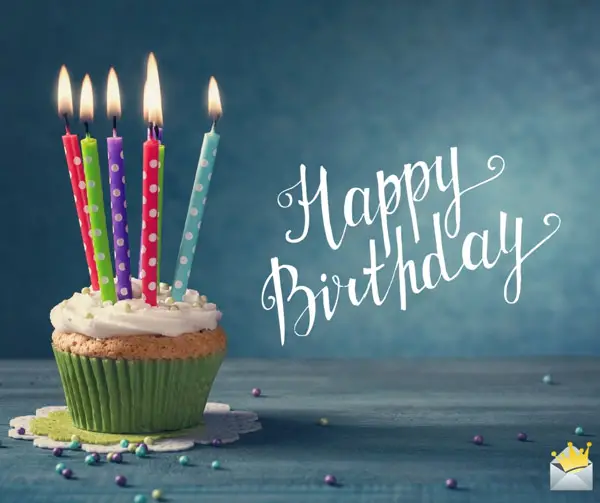 Kennedy Schrage
Eli Chase
Isabella Hansen
Rayne Hart
Avah Smithlin
Edward Lor
Brecken Scharrer
Hudson Liesch
Kenzie Kind
Hunter Reichenberger
Keira Tesch
Ellie Xiong
Easton Edmunds
Clayton Anholzer
Penelope Schneider
Amelia Schmid
Aubrey Schmid
Vitali Bertotto
Rori Oesterreich
Adin Jungwirth
Joseph Romportl
Hollis Sikes
Emma Sikes
Aspen Gruetzmacher
William Schneider
Maverick Hart
Camdyn Shambles
---
Picture Day
Lakeside's picture day will be on Wednesday, September 22nd. Order forms will be coming home with your student next week, or you can use the online order form available HERE. Ordering online is the best option as it prevents students from transporting cash and checks or misplacing order forms.
---

Dear Families:
Fulfilled, happy, confident, responsible, kind, and loving. We have learned that these are goals families want for their children, and as teachers, what we want for our students.
We recognize that as a family member, you are our students' first teacher and we want to partner with you to help our children become tolerant, compassionate, and caring adults. To support achieving these goals and to help our students build their social and emotional skills, we are pleased to share that we are implementing Harmony SEL in our school community.
Social and emotional learning (SEL) helps children by promoting their health and emotional well-being and contributing to the prevention of violence, truancy, bullying, and substance abuse. In addition, SEL is associated with significant gains on academic achievement tests.
Harmony is designed to build healthy relationships among students by having them engage in activities that promote understanding and respect. Over the course of the five units listed below, students will enhance their abilities to learn, work, and spend time together.
Diversity and Inclusion

Critical Thinking

Communication

Problem Solving

Peer Relationships
Information will be sent home periodically, sharing activities in each unit. You will find out more about Harmony Goals, Meet Up, Buddy Up, and other fun strategies being used in the classroom. We welcome your feedback. To learn more about Harmony please visit harmonysel.org.
Thank you for your support!
Sincerely,
The Lakeside Staff
---
Collaborative Wellness
Mental Health & Substance Use Counseling
Hello families, caregivers and staff! These are certainly unprecedented times with challenges and uncertainties that often go unnoticed. Children and teenagers may be struggling without directly telling us that they are. Some of the ways we can detect stress in our children include changes in sleep, changes in eating habits, increased desire to 'zone-out' or 'chill', decreased engagement in usual activities, mood changes, risky behaviors, academic changes, and the list goes on. While some of the behaviors are not overly concerning, they are good indicators of how our children are doing mentally and emotionally.
Collaborative Wellness offers counseling services for all ages. Our goal is to work with your children in a safe environment to explore some of the stressors or challenges they are facing. We aim to foster healthy coping skills to manage what they are facing and build awareness of their own internal strengths. We encourage you to talk with your child(ren) about their emotional well-being.
This service is open to all grade levels. Parents are welcome to communicate directly with Collaborative Wellness to set appointments and discuss areas of need. If you are unable to arrange appointments outside of your child's school day, Collaborative Wellness counselors will coordinate with your child's school to arrange sessions during school hours, if desired. This service will utilize your own insurance (virtually all insurances are accepted, including Forward Health) and will have no cost to the school district/taxpayers.
We are excited about this opportunity and welcome any questions or concerns that you may have!
Collaborative Wellness
CONTACT: Sandy Shaffer, LCSW, CSAC, ICS
(920) 267-3470
Email: sandy@shaffercounseling.org
Website: www.collaborativewellnesswi.com

---
Community Events
Check out our Community Events page on our website for information about events happening throughout the Oshkosh community!
---
Lakeside PTO
The PTO is currently collecting orders for Lakeside apparel! You can shop online HERE. A paper copy of the order form will be coming home with your child, or you can download using the link below. Order forms and payment can be returned to school with your child. Please make all checks out to Lakeside PTO. Orders and payments are due Friday, September 17th! Due to global supply chain issues, this will be the last time items will be available at these prices, and there may be some backorders. Be sure to order now for Christmas! Please see below for more information from our supplier. Questions? Email the PTO at ptolakeside@gmail.com!
From Art Unlimited, Oshkosh:
"Global supply chains across markets are in a state of upheaval, and in turn those issues have disrupted our industry. The latest information we are receiving from our manufacturing partners is they do not anticipate any improvement with ongoing supply and inventory issues until mid-2022. In addition to low inventory, costs continue to increase.
While we are making every effort to optimize cost throughout our supply chain, we are also greatly impacted by the current conditions. As a result, we will be increasing our pricing after this first 2021-2022 school year order. Please know as a local family business, we strive to provide you with the best possible quality, value, and service.
Thank you for your patience as we navigate through this first order of the 2021-2022 school year. We anticipate there will be some backorders, please know that we will fill as soon as inventory is available."
Follow the Lakeside PTO
---
Weekly Meal Pickup Available Mondays and Thursdays
OASD Food Services will have pick-up meals available for families with students enrolled in E-Academy, as well as any child 18 and under. Meals will be available two times per week, Mondays from 1-2 p.m. at Oshkosh West High School, and Thursdays from 1-2 p.m. at Oshkosh North High School. Meals will be provided for 5 school days at a time, so families only need to attend one pick-up per week.
Meals will be available at Oshkosh West at door #24 and meals will be available at Oshkosh North in the circle drive.
Due to the holiday on Monday, September 6, the first meal pickup will occur on Tuesday, September 7 at Oshkosh West High and will contain meals for 4 school days. The regular meal pickup will occur on Thursday, September 9 at Oshkosh North High. Going forward, meal pickups will resume on Mondays and Thursdays.
If you have any questions, please contact our Food Services Office at 920-424-4936
.
September Calendar
9/6/2021 - No School (Labor Day)
9/15/2021 - Early Release @ 12:30pm
9/20/2021 - PTO Meeting @ 6:00pm
9/22/2021 - Picture Day
9/23/2021 - Dental Clinic, Phase 1