Newsletter - October 29, 2021
Lakeside
Elementary School
Black Wolf Bulletin
October 29, 2021; Issue 5
To email the COVID-19 Response team please click the button below.
---
Dear Lakeside Families,
It has been so wonderful to see many of you in the building for conferences this week! I hope that your conference time with your child's teacher(s) was positive and productive! It is our goal to serve your child and your family by building positive relationships and consistently monitoring progress to ensure that your child is growing. Please reach out if there is anything else we can do to support your child or your family. We are grateful for strong partnerships!
Next Friday is our big fundraiser, our first annual school WALK A THON! We are raising money for new playground equipment and in the spirit of playing, we are SO excited about the opportunity to participate in healthy exercise to demonstrate our commitment this fundraiser for our playground! We are asking all families to help us raise money by asking extended family members or family friends to sponsor our walk. Our goal is to raise $15,000 for this event, which would fund a new climber structure (second picture below). Donations can be collected in the manila envelope that came home a couple weeks ago, or online at https://oshkoshwi.infinitecampus.org/campus/store/oshkosh/school-store/24/products.
We invite parents to join us next Friday, November 5th, to walk or cheer kids on along the route! We will have a few special community groups here to cheer on our students too! Here is the sign up for parents to sign up to help next Friday! Pictures of the new playground are shown below; check it out!
Enjoy the weekend ahead!
Sincerely,
Mrs. Ashton, Principal
amy.ashton@oshkosh.k12.wi.us
---
New Staff
Welcome to Lakeside!
Staff Member: Jamaica Festge
Role at Lakeside: Kindergarten Teacher
Teaching Experience: This is my very first year teaching at Lakeside Elementary. I graduated from UW Oshkosh in December 2020 and taught virtual kindergarten in the Neenah Joint School District for the 2020-2021 school year.
Family/Hobbies/Highlights to share: My family loves going on hikes, playing board games, traveling to new places, and catching the newest family movie at the theater. I also enjoy baking and reading in my free time.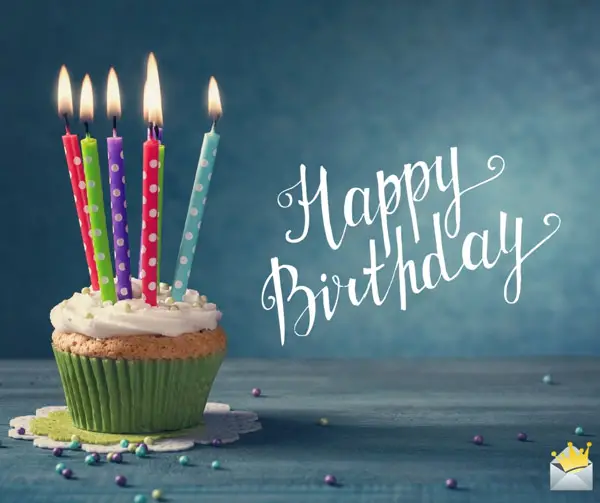 NOVEMBER BIRTHDAYS
Lia Lipinski
Archer Kenyon
Paisley Oesterreich
Felix Samida
Ian Homman
William Olmeda
Cash Wiedenhaft
Erin Grunwald
Charlie Schneider
Logan Marhefke
X'Zalayah Carter
Kinsley Cartwright
Cedric Burri
Noah Ruhl
Phynix Goss
A'Sanni Wilson-Powell
Chloe Eisele
---
Welcome to Lakeside!
Staff Member: Mary Neubauer
Role at Lakeside: Third Grade Teacher
Teaching Experience: This is my first year teaching at Lakeside, and I graduated from the University of Wisconsin Oshkosh in December 2020. For the 2020-2021 school year, I taught virtual kindergarten for the Neenah Joint School District.
Family/Hobbies/Highlights: I am engaged to my fiance of 7 years, and will be getting married June 25, 2022! Together we have a one year old black lab, Maverick. We enjoy hiking, spending time in Door County with family and traveling. So far, Sedona, AZ is our favorite place we have traveled!
---
Health Office Update
Please read the update from the health office below. This will help you figure out when to keep your child(ren) home from school in the event of an illness in your household. If you have any questions or concerns, please contact our health staff. Our nurse (Katie Draxler) and health assistant (Megan Lembcke) included their contact information in the update, but you can also send them an email by clicking on the "COVID Response Team @ Lakeside Elementary" button above!
---
Pumpkin Decorating Contest Winners!
This week we received so many great entries into our annual pumpkin decorating contest! Thank you to all of the families who participated in this fun event. All the participating students should be really proud - you can tell they each worked very hard on their creations! This morning our school held a vote for our students' favorite decorated pumpkin and the winners are listed below with a photo of their winning pumpkin. Great job, everyone!
1st Place: Adriana Trapp
2nd Place: Kennedy Schrage
3rd Place: Caleb and Noah Koon
---
Reminders from the Office!
A few reminders from the office:
The office must be notified for any student absence. If you are emailing your child's teacher about an absence, please include the secretary (kami.zuercher@oshkosh.k12.wi.us) as teachers don't always have time in the morning to check and forward messages to the office. You are welcome to leave a voicemail about an absence at any time ((920) 424-0131) and the secretary will get it when she arrives at 7:15.

Please complete the Pre-Planned Absence Form for any planned absence greater than a 1/2 day that doesn't relate to a medical appointment or funeral.

Drop-off time at the start of the school day is from 7:20am - 7:40am, to give students enough time to get to class before the bell rings at 7:45. All students who arrive to school at 7:45 or later must come to Door #1 to be checked into the office - this allows us to update their attendance and get their lunch order. It also allows the staff at the drop-off doors to get to their assigned locations in time to start their day.
Pick-up time at the end of the day is from 2:45pm - 2:50pm. If you are unable to pick up your child each day by 2:50, please contact the Boys and Girls Club to ask about availability in their after-school program. They can be reached at (920) 233-1414.
---
Picture Retake Day - Reschedule Date
Lakeside's picture retake day will be on Wednesday, December 1st. If you didn't order a picture package for the first picture day, please contact the office for a paper form. If you already ordered pictures but would like them to be taken again, just return the picture package (coming in a few weeks!) with your child on December 1st; this will act as your new order. Call the office if you have any questions!
---
Community Events
Check out our Community Events page on our website for information about events happening throughout the Oshkosh community!
---
Food Service Is Hiring!
OASD Food Service Department has a number of openings for both part-time and full-time employment. Please click HERE for more information.
---
November Calendar
11/1/2021 - End of 1st Quarter
11/2/2021 - Parent/Teacher Conferences, 3:15-6:30 pm
11/5/2021 - School WALK A THON in afternoon!
11/8/2021 - PTO Meeting (in person and virtual option)
11/9/ 2021 - 4th Grade Field Trip (Oshkosh West, Full STEAM Ahead)
11/10/2021 - Early Release at 12:30 pm
11/24/2021 - 11/26/2021 - No School - Happy Thanksgiving
---