Newsletter - October 1, 2021
Lakeside
Elementary School
Black Wolf Bulletin
October 1, 2021; Issue 3
To email the COVID-19 Response team please click the button below.
---
Dear Lakeside Families,
Happy October! It is hard to believe that one month is already complete! There are a lot of great extracurricular things happening at school in the upcoming month. Here are a couple things to be aware of for this upcoming week:
Virtual Family Engagement Night is on Tuesday, October 5! We can't wait to see you virtually! Here is the schedule with links for each Google Meet! Please make sure you have a Google account/Google Meet on your computer or phone so that you can easily access this virtual experience. Classroom teachers be presenting information about your child's specific classroom. Our technology instructional support teacher and our school counselor will also lead sessions for parents, as well as the Oshkosh Public Library! This virtual experience is for parents/guardians to learn more about Lakeside, curriculum, class expectations, and how to support your child's education at home.
International Walk AT School Day is on Wednesday, October 6! As a school, we will engage in a morning walk to celebrate the day and talk about the benefits of walking! Students and staff can plan to dress in comfy exercise clothes and/or Lakeside spirit clothes/colors (blue and black). We look forward to celebrating this day as a school community! If your child is dropped off in the morning, please have them here by 7:30 am so they can join our school-wide walk!
Picture Day, our Annual Pumpkin Decorating Contest, and Conferences will all be coming up at the end of October! Please read the rest of this newsletter for some of those updates!
Enjoy the weekend ahead!
Sincerely,
Mrs. Ashton, Principal
amy.ashton@oshkosh.k12.wi.us
---
New Staff
Welcome to Lakeside!
Staff Member: Leigh Wiitanen
Role at Lakeside: Sign Language Interpreter
Teaching Experience: I have been with the OASD for 16 years interpreting at all levels. Working with the younger students is my favorite placement.
Family/Hobbies/Highlights to share: My family loves the outdoors, camping and biking.
Welcome to Lakeside!
Staff Member: Kim Collins
Role at Lakeside: Library Media Specialist
Teaching Experience: Before coming to Oshkosh I taught high school social studies in Hortonville for 4 years. This will be my fifth year in education but my first as a media specialist!

Family/Hobbies/Highlights to share: My family consists of my parents, my younger sister, my younger brother, and our jack russell terrier named Moose. In my spare time I love to read and travel. This summer my family traveled to Washington to visit my family.
---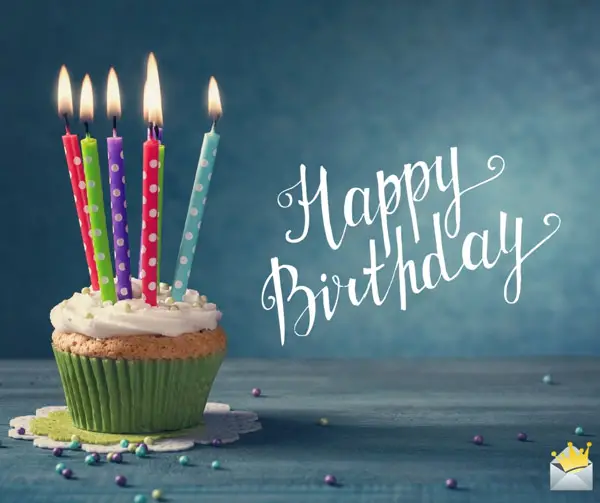 OCTOBER BIRTHDAYS
Anna Lipinski
Zephera Johnson
Alexis Peruzzi
Emily Frank
Maeve Samida
Cameron Whitaker
Janae Howard
Laylonnie Stokes
Madison Blindauer
Jase Stadtmueller
Sebastian Blau
Sylvia Moua
Caymen Goss
Edmund Carns
Adalynn Schulze
Makiyah Kellar
Iain Basalatan
Jack Zabel
Lionel Shikoski
Cable Livengood
Hunter Knueppel
Nadia Carey
Finnegan Nichols
Everly Wohlt
Greysen Van De Loo
Jacob Miller
Reminders from the Office!
A few reminders from the office:
The office must be notified for any student absence. If you are emailing your child's teacher about an absence, please include the Secretary (kami.zuercher@oshkosh.k12.wi.us) as teachers don't always have time in the morning to check and forward messages to the office. You are welcome to leave a voicemail about an absence at any time ((920) 424-0131) and the Secretary will get it when she arrives at 7:15.

Please complete the Pre-Planned Absence Form for any planned absence greater than a 1/2 day that doesn't relate to a medical appointment or funeral.

Drop-off time at the start of the school day is from 7:20am - 7:40am, to give students enough time to get to class before the bell rings at 7:45. All students who arrive to school at 7:45 or later must come to Door #1 to be checked into the office - this allows us to update their attendance and get their lunch order. It also allows the staff at the drop-off doors to get to their assigned locations in time to start their day.
Pick-up time at the end of the day is from 2:45pm - 2:50pm. If you are unable to pick up your child each day by 2:50, please contact the Boys and Girls Club to ask about availability in their after-school program. They can be reached at (920) 233-1414.
Coming Up Soon…Lakeside's Annual Pumpkin Decorating Contest!
​Bring on your creativity, Lakeside families! Pumpkins can begin coming to school on Tuesday, Oct. 26th. Please bring your decorated pumpkins to school for display.
On Friday, Oct. 29th, students will vote for their favorites. Please bring in your pumpkin by Wednesday, Oct. 27th at the latest so it can be entered into the contest.
Winners will be announced on Monday, Nov. 1st! Pumpkins will be out front of the school for families to pick up, also on Nov. 1st! Any pumpkins not picked up will be disposed of.
---
Picture Day - Reschedule Date
Lakeside's picture day will be on Wednesday, October 27th. If you already submitted an order, either on Network Photography's site or with a paper form, you don't need to do anything additional. If you haven't yet ordered and would like to, please click HERE to order online, or contact the office for a paper form.
---
Escape the Great Indoors with Scouting!
All girls and boys in K-5th Grade welcome!!
Date: Monday, October 4th, 2021
Time: 6:00pm - 7:00pm
Place: Carl Traeger Elementary Cafeteria
---
Oshkosh Recreation Department Presents... Chitty Chitty Bang Bang Jr.!
Try-outs are coming for the 57th anniversary of the Jolly Jester Children's Theatre, featuring the 2021-22 production of Chitty Chitty Bang Bang, Jr. Please click HERE to check out their flyer with all of the details for try-outs and performance dates!
---
Community Events
Check out our Community Events page on our website for information about events happening throughout the Oshkosh community!
---
Lakeside PTO
The PTO will be holding a VIRTUAL Scholastic Book Fair later this month. It will run from October 18th through the 31st. The link for shopping will be sent in our next newsletter, so watch for that! This is a great opportunity to get started on your Christmas shopping! As a reminder, all proceeds from the sale of these books goes toward Birthday Books, as well as classroom books for teachers. Thank you for your support!
Follow the Lakeside PTO
---
Food Service Is Hiring!
OASD Food Service Department has a number of openings for both part-time and full-time employment. Please click HERE for more information.
---
October Calendar
10/5/2021 - Virtual Family Engagement Night, 5:45-7:00pm
10/6/2021 - Walk At School Day
10/8/2021 - Van Dyne Fire Dept. Fire Presentations in AM
10/13/2021 - Early Release at 12:30pm
10/22/2021 - No school
10/26/2021 - Bring decorated pumpkins in for school contest
10/27/2021 - Lakeside Conferences, 3:00 - 4:00pm
10/28/2021 - Lakeside Conferences, 3:15 -6:00pm
10/30/2021 - Pumpkin voting
---