Newsletter - December 3, 2021
Lakeside
Elementary School
Black Wolf Bulletin
December 3, 2021; Issue 7
To email the COVID-19 Response team please click the button below.
---
Dear Lakeside Families,
I hope your family had a nice Thanksgiving break. I want to share a final total with you from our Walk A Thon fundraiser in early November. The final total collected from this event was $7,142.15! Wow! This is by far our best fundraiser to date! Even better, all the proceeds go directly to our school (50% for our new playground and 50% to fund student needs- bussing for field trips, books, classroom needs)! We will continue fundraising efforts in order to purchase new playground equipment and keep you updated on our progress! If you know of a local business that would like to support this effort, please send me an email!
We are off to a great start in December; there is so much great learning happening across the building in literacy, math, social/emotional learning, and of course across all specialist classes too! We look forward to seeing you at the holiday concert on Monday, December 6! The concert begins at 6pm, please have your child(ren) arrive between 5:45-5:55pm. First through fifth grade students will be seated in the back of the auditorium, kindergarten will line up in the hallway outside the auditorium. Please make sure you have a mask with you, as masks are required in all OASD buildings.
We have had a long tradition of celebrating the Season of Giving at Lakeside by donating food for the Kiwanis food drive, supporting some of our Lakeside families with holiday gifts/needs, and also celebrating giving to others by allowing our students to shop at a "holiday store" that has been set up by our PTO. This year, our PTO is supporting the season of giving by purchasing a craft that students will make at school and bring home to give during the holidays.
Wishing you a wonderful weekend ahead!
Sincerely,
Mrs. Ashton, Principal
amy.ashton@oshkosh.k12.wi.us
---
Lost & Found
Please have your child check the lost and found table for missing items. If there are any items left at the end of next week (12/10/2021), they will be donated to a local charity.
---
Trex Recycling Challenge
Lakeside Student Council is taking on the Trex plastic film recycling program. As a Lakeside community, we are looking forward to seeing how much we can recycle between now and April 22, 2022. We are competing among schools in our region for a chance to win a bench made from recycled plastic. Student Council members will be weighing the plastic once the bins are filled and then we will be taking it to one of the locations that are accepting these for recycling. There are 3 recycling bins that will be placed within the school where your child will be able to drop plastic into. If you work at a location that throws plastic out and they are fine with you taking it off their hands, feel free to save it and bring it to school. If you have large bags full, please let Mrs. Wilcox know (kristalee.wilcox@oshkosh.k12.wi.us) and she will arrange a time to get it from you.
On behalf of the Student Council, we would like to thank you for your participation and we look forward to seeing how much plastic we can collect!
---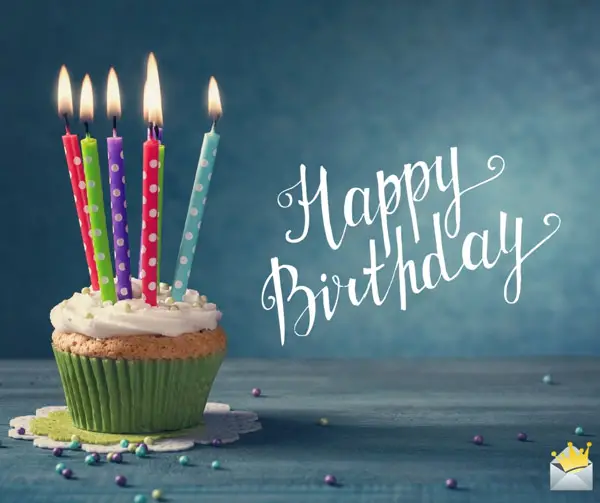 DECEMBER BIRTHDAYS
Hallie Moreno-Gillstrom
Mason Nowicki
Natasha Carey-Sanchez
Aurora Hoffman
Bentley Moore
Blake Jesberger
Noah Koon
Rylin Johnson
Brenton Brown
Lexi Mathias
Benjamin Moreno-Gillstrom
Rowan Stromske
Wyatt Skaug
Evelyn Zabel
Westin Lloyd
Liam Chase
Loki Fahley
Morgan Lovell
Talia Pavek
Addilyn Smithlin
Chloe Whitaker
Charlotte Kaczmarek
---
Holiday Fun Sponsored by Student Council
The Student Council will be sponsoring a candy cane sale this year during the week of December 13th. Students will have an opportunity to purchase candy canes for themselves, as well as for other students and staff members. This is a fundraiser for the Student Council and is optional for students. Look for more information to come home about this in the next week or so.
Student Council will also be sponsoring a spirit week before the holiday break, which will run from December 16th-22nd. More information about that will also be coming home soon!
---
OASD eAcademy Mid-Year Enrollment AND Withdrawal Period
The Oshkosh Area School District is pleased to announce a mid-year enrollment period for the District's eAcademy, a fully online school for grades K-12. The mid-year enrollment period will take place November 29 through December 10, 2021, at 3 p.m., and will allow students to enroll IN or OUT of eAcademy for the 2021-22 second semester. For more information about enrolling/withdrawing from eAcademy for second semester please visit the eAcademy Website at: www.oshkosh.k12.wi.us/district/school-curriculum/oasd-eacademy
LEARN MORE! The Oshkosh Area School District eAcademy is a fully online school for grades K-12. eAcademy is partnered with the Wisconsin eSchool Network, which is a collaborative network of online programs throughout the state of Wisconsin. The program has been developed in collaboration with online learning experts and is based on years of research and best practices for excellence in virtual learning. Students who participate in the OASD eAcademy enjoy all the benefits of being a OASD student, including earning an OASD diploma and participating in extracurriculars, while receiving a customized, student-centered education that meets individual educational and social needs.
CONTACT US! If you are looking for additional information to further assist with your enrollment decision, feel free to reach out to the OASD eAcademy coaches / staff at each level:
---
Health Office Information
Please read the update from the health office below. This will help you figure out when to keep your child(ren) home from school in the event of an illness in your household. If you have any questions or concerns, please contact our health staff. Our nurse (Katie Draxler) and health assistant (Megan Lembcke) included their contact information in the update, but you can also send them an email by clicking on the "COVID Response Team @ Lakeside Elementary" button above!
---
Girl Scouts Kindness ChallengeThe Girl Scouts is currently running a Kindness Challenge for the month of December, with the opportunity to win free cookies! Click HERE for more information.
---
Community Events
Check out our Community Events page on our website for information about events happening throughout the Oshkosh community!
---
Food Service Is Hiring!
OASD Food Service Department has a number of openings for both part-time and full-time employment. Please click HERE for more information.
---
December Calendar
12/3/2021 - No Boys & Girls Club Aftercare
12/6/2021 - Lakeside Holiday Concert at 6pm
12/8/2021 - Early Release @ 12:30pm
12/13/21 through 12/17/21 - Candy Cane Sale (more info coming!)
12/16/21 through 12/22/21 - Spirit Week (more info coming!)
12/17/2021 - 3rd Grade Field Trip - Nutcracker at the Paine, 9:30 - 11 am
12/23/21 - 1/2/22 - Winter Break - No School
---