Newsletter - March 4, 2022
Lakeside
Elementary School
Black Wolf Bulletin
March 4, 2022; Issue 12
To email the COVID-19 Response team please click the button below.
---
Dear Lakeside Families,
Class Placement Requests for 2022-2023
Class lists are created with the belief that student needs are best met through heterogeneous/mixed groups that take into consideration such variables as student numbers, gender ratios, student behaviors, and achievement levels. The services of our special education teachers and other academic specialists also impact a student's placement. As a result, requests for classroom placements are usually not necessary.
The talents of our teachers at Lakeside are diverse. Matching teaching and learning styles requires appropriate knowledge of both the learner and the teacher. In addition, OASD Board Policy 5120 charges us with the important task of creating balanced classes. It also includes this statement in the policy: "Parent/guardian request for assignment of students to specific teachers prior to receiving notice of placement will be carefully limited to assure an equal opportunity for all students."
If parents still would like to submit a request, they must base the request upon a legitimate need of the student. If a parent has an educational reason to support a classroom placement, the following guidelines should be followed:
Please submit a Request for Specific Teacher or Class Prior to Assignment form, stating the reasons why such a placement is important for your child's education. Forms are available in the office or you can fill out electronically here.

All requests should be received in the office no later than Friday, April 15th. No requests received after this date will be honored.
Due to the need to balance classes, distribute learning abilities, place students together in workable groups, and numerous other variables that must be considered, we are unable to guarantee that requests will be honored. Thank you for your understanding as we move forward to create great learning environments for ALL students!
Sincerely,
Mrs. Ashton, Principal
amy.ashton@oshkosh.k12.wi.us
---
Lakeside Glow Dance
The PTO-sponsored Glow Dance is next Friday, March 11th from 6 - 7:30 pm in the Lakeside gym. This is a fundraising event the PTO puts on each year with dancing, raffles and silent auctions. Some of the raffle baskets are valued at over $100, and there are always some great donations for the silent auction. This is a family activity and parents are expected to be present. The PTO is still in need of some helpers and some snack items, so check out the Sign-Up Genius to see if you can help. We look forward to seeing your families at the dance!
---
Lakeside Is Hiring!
Lakeside is looking for a part-time building assistant! If you know someone who might be interested, please encourage them to check out the job posting and apply on WECAN!
---
Information for Open Enrollment and Out of Attendance Area Applications
Please click HERE to find important information about the process and deadlines for open enrollment applications (used when enrolling in a district that is NOT your home district) and out-of-attendance-area applications (used when requesting a school in OASD that is NOT your home school). If you have questions, please contact the office at (920) 424-0131.
---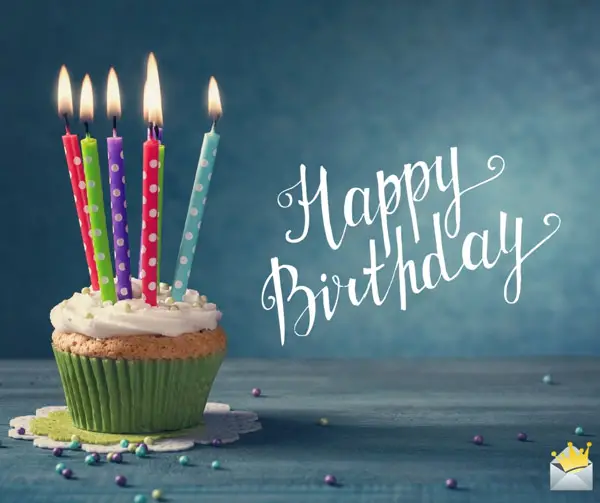 MARCH BIRTHDAYS
Abigail Stenson

Weston Stromske

TJ Hankee

Jabari Howard

Jack Stadtmueller

Coen Clewis

Mya Freeman

Nicholas Delaney, Jr.

Zachary Cutts

Jor'el Johnson

Gemma Wolfgram

Evan Ruhl

Kai Fay

Wyatt Trebiatowski

Destiny Yang

Grayson Moore

Paxton Nourollah

Damon Elliott-Bennett

Temperance Kellar

Owen Lloyd

Juliet Monnett
---
OASD eAcademy 2022-23 Enrollment Period
The Oshkosh Area School District is pleased to announce the 2022-23 enrollment period for the District's eAcademy, a fully online school for grades K-12. The enrollment period will take place from March 8 through March 28, 2022, at 3 p.m., which will allow students to enroll in eAcademy for the full 2022-23 school year. For more information the OASD eAcademy program please visit the eAcademy Website at: www.oshkosh.k12.wi.us/district/school-curriculum/oasd-eacademy
LEARN MORE! The Oshkosh Area School District eAcademy is a fully online school for grades K-12. eAcademy is partnered with the Wisconsin eSchool Network, which is a collaborative network of online programs throughout the state of Wisconsin. The program has been developed in collaboration with online learning experts and is based on years of research and best practices for excellence in virtual learning. Students who participate in the OASD eAcademy enjoy all the benefits of being an OASD student, including earning an OASD diploma and participating in extracurriculars, while receiving a customized, student-centered education that meets individual educational and social needs.
CONTACT US! If you are looking for additional information to further assist with your enrollment decision, feel free to reach out to the OASD eAcademy coaches / staff at each level:
Lakeside Family Directory
In years past, the PTO has put together a directory of contact information for families. This can be incredibly helpful for people who are planning birthday parties, setting up play dates, or just making last-minute arrangements for an afterschool pickup, but it only works if families participate by providing their contact information to the PTO! If you are interested, please click HERE to fill out a Google form. The PTO will compile the information and publish it for families to use.
---
Lakeside Artists Featured at Art Space
Some art created by Lakeside students was selected to be featured in an art show beginning this weekend at Oshkosh's ArtSpace Collective. The selected students are listed below. Congratulations to all!
Hunter Reichenberger (1st)
Evelyn Zabel (1st)
Casey Allen (5th)
Emily Frank (5th)
Community Events
Check out our Community Events page on our website for information about events happening throughout the Oshkosh community!
---
March Calendar
March 9th - Early Release at 12:30pm
March 11th - Glow Dance at 6pm
March 14th - PTO Meeting at 6pm in the Media Center
March 18th - End of 3rd Quarter
March 21st - 25th - Spring Break
---